North American distribution of Louet spinning, carding and weaving products.
Louet products are manufactured to high engineering and wood working standards.Functional equipment is paramount - but it looks great too!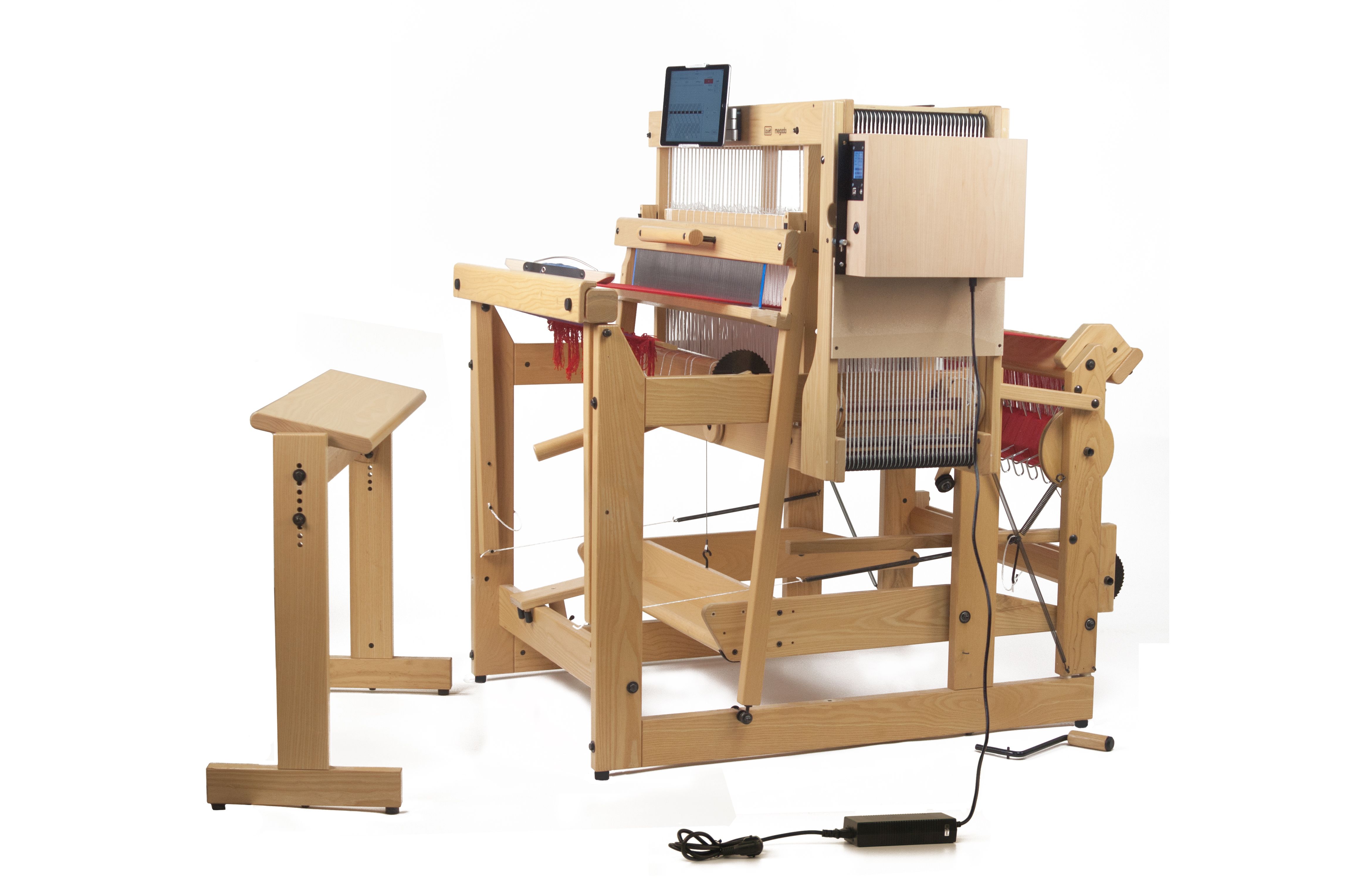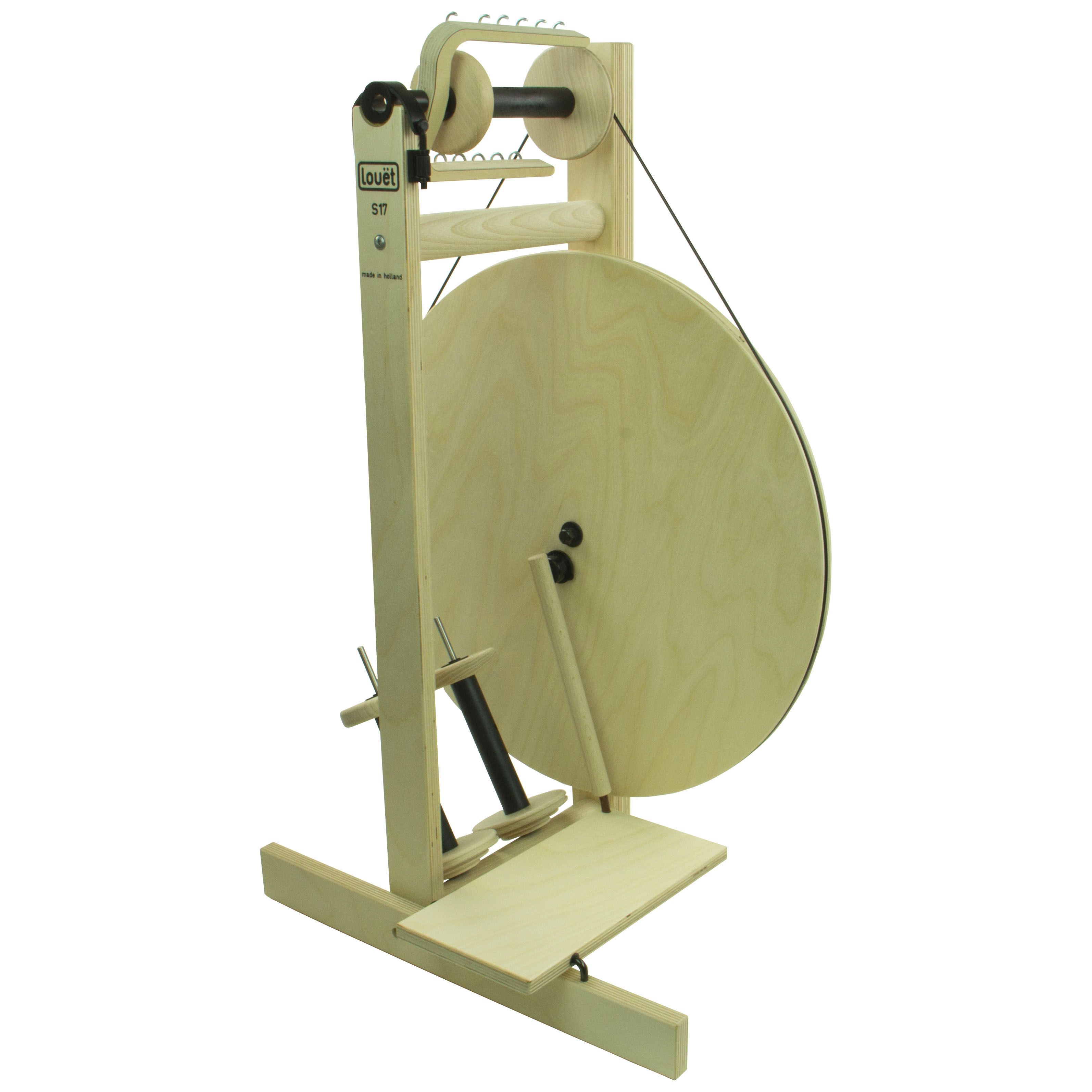 S17
The S17 is an exceptional wheel for beginner spinners. It comes standard with 3 bobbins, lazy kate and standard flyer. Its functionality and adaptability are such that you can grow with your wheel adding Art yarn flyer and bobbins or High speed flyer and bobbins for fine spinning. This wheel will let you explore the wonderful world of hand spinning.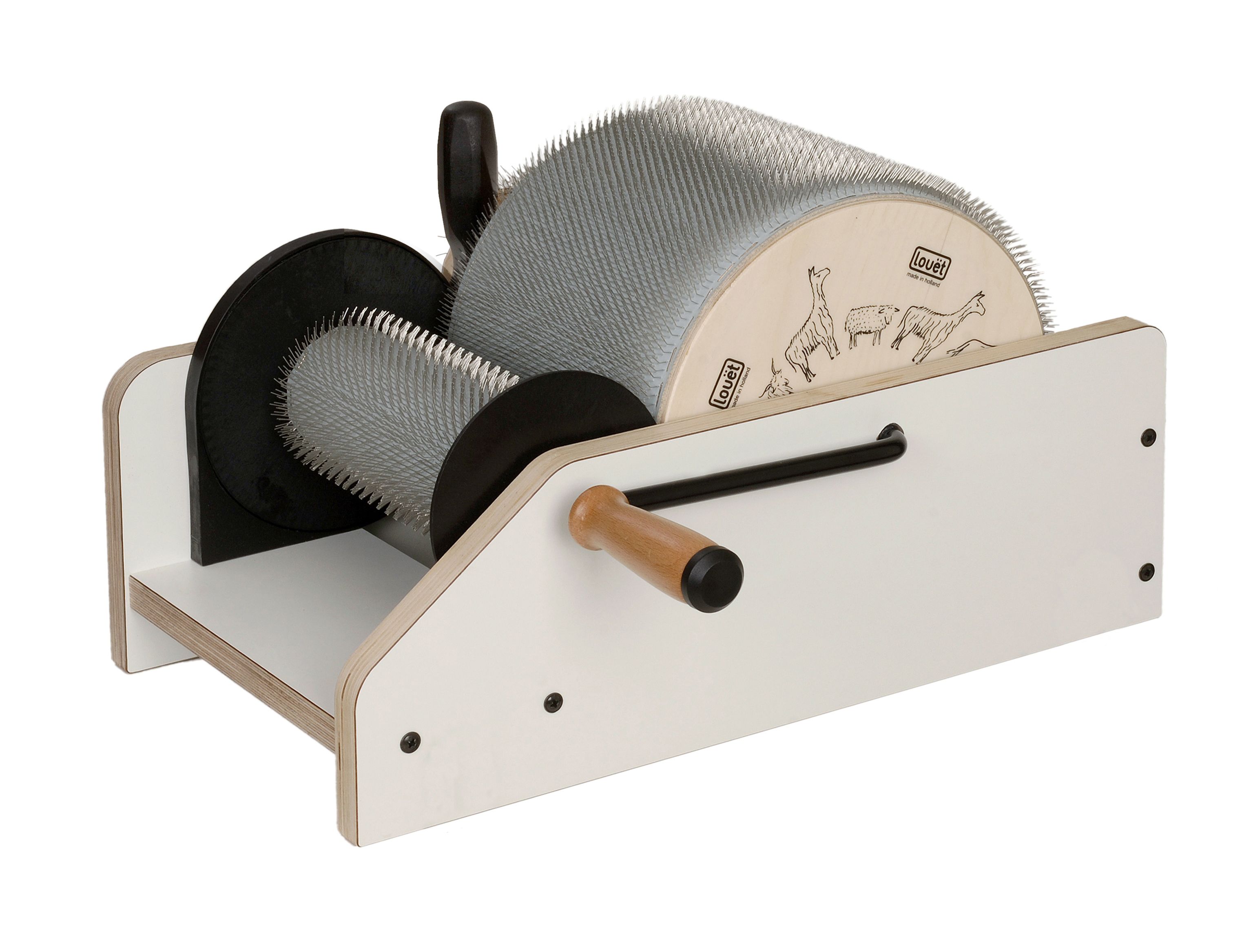 DRUM CARDERS
Louet Drumcarder cloth has longer teeth (5/8" long) and the teeth are designed to intertwine. This makes Louet Drumcarders more suitable for all fibers. 46 tpi for medium to long fibers and 72 tpi for finer fibers. It is the perfect carder if your needs include carding lots of thick batts fast, including art yarn batts. It is great to card batts for layers for felt making and color blending.